Can you believe the mainstream media has not been covering this? BLM agents were supposedly threatening to shoot protestors and there were armed civilians running around promising to fire back if fired upon, and there's nothing on the nightly news about this? Are you kidding me? Oh wait, maybe we can spend a few more hours talking about a missing plane who went down in the ocean weeks ago on the other side of the world for a few more hours instead. Yeah, that's the real news. Talk about media lackeys covering up for the Obama administration.
I really and honestly don't have the answer as to whether this whole situation is really about fracking, or grazing rights, or some tortoise, or Chinese solar farms, or forcing the last rancher out of the county, or a test run for possible gun control in the future, or just another overly armed and aggressive federal agency flexing its muscles and seeking to make an example out of someone who rubbed them the wrong way. But I do know that in the end it looked to a great number of people like an out of control and hyper-aggressive federal government bullying an old man who really just wanted, above all else, to be left alone. Does anyone in the federal government have any concept of public relations at all?

Even assuming that the old rancher is completely in the wrong, this sure looked like the all too familiar, feds-out-of-control scenario to a lot of people and some grabbed their guns and headed to NV because of it. The tolerance for any additional Ruby Ridges or Wacos is virtually nonexistent among the Right in general and there is a small but distinct and vocal minority who believe that the key to preventing such tragedies in the future is for Patriotic citizens to thrust themselves physically  into the gap to stop it instead of watching from the sidelines as another such incident or massacre unfolds before them. And perhaps the addition of a smattering of armed folks in the area would help make the feds think twice about repeating the mistakes of the past. 
That was the strategy that was played out, ultimately successfully, in what is now being touted as the "Battle of Bunkerville."
The government would be wise to avoid creating these 'trigger events." It is unwise and foolish. Creating armed standoffs with outraged citizens is a recipe for disaster and only dramatically heightens tensions across the ideological spectrum and between an armed citizenry and the federal government. Prediction: we are now sure to see more of these type of confrontations in the future and they may not all end as peacefully as this one. Just a matter of time.

"In a tense standoff, armed BLM feds, backed up by at least one SWAT team, threatened to shoot at Bundy supporters if they marched any closer to a line of vehicles. Infowars reporter David Knight, who was at the head of the march, described the scene as like the moment from V For Vendetta when the military is forced to stand down. Despite threats such as "one more step and you're dead," the protesters continued their slow march towards BLM agents as bullhorns blared."
Below is a good roundup of videos and photos of the Bundy family standoff with the BLM.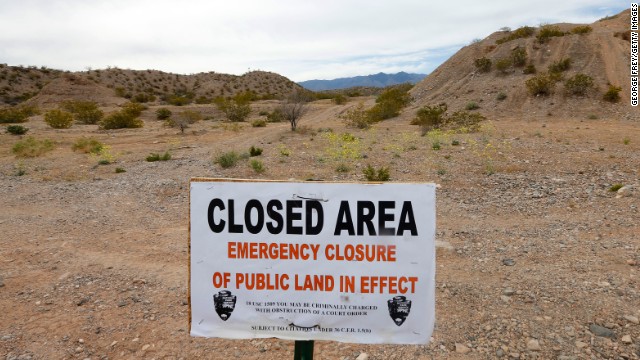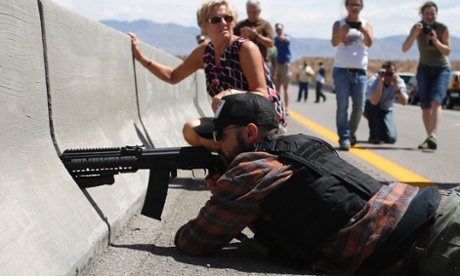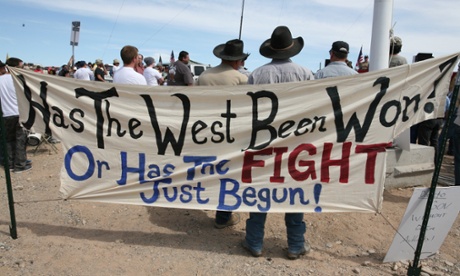 ---
---
Categories: American History, Big Brother Obama, Conservative Values, Food for Thought, Government, Gun Control, Ideology, Law Enforcement, Left Wing Fascism, Liberal Fascism, Liberal Intolerance, Liberal Media Bias, Liberals Gone Wild, Nanny State, O's America, politics, Second Amendment, You Can't Make This Stuff Up